L'Infernal
Lucas Chazallet & Léo Cuisinier
L'Infernal was created in 2002 by three Rhône vintners: Peter Fischer, Laurent Combier, Jean-Michel Gérin whose passion for the wine and hunger for adventure brought to settle together in Torroja del Priorat, Catalonia. Then they gave the baton to two young French vintners who used to work with them : Lucas Chazallet & Léo Cuisinier.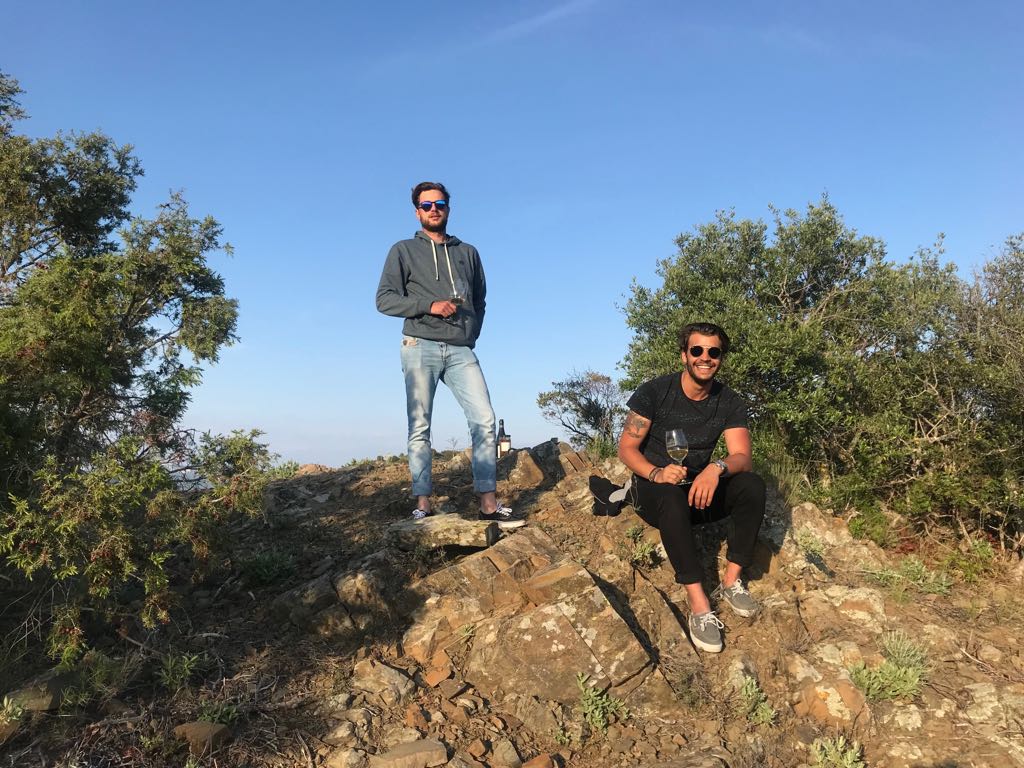 Geographic situation
Seven hectares are planted on the dizzying slope of a mount basically owned by the domaine and divided in three categories of soils: gneisses on the top, purple schists in the middle and brown schists on the lowest part. These are respectively planted with the historical Priorat varieties: Syrah, Carignan and Grenache as well are Macabeo and white Grenache, blended in a white cuvée. Gentle slopes start from 40%… The vines are approximately 25 years old, planted up to 600 meters, and follow the rhythm of dry windy days and fresh wet nights.
Léo and Lucas, both in their 20s, put an incredible energy in the vineyard, working exclusively by hand and thanks to a winch. The harvest is meticulous, various passages to pick up the berries reached the proper maturity. No synthesis input is allowed in the vineyard, the domaine is about to be certified organic. The wines express both the unique terroir to which they belong thanks to the dedication of their winemakers. Fermentations are led by to grape's indigenous yeasts and the pressing is a small wooden vertical one, which requires to be patient.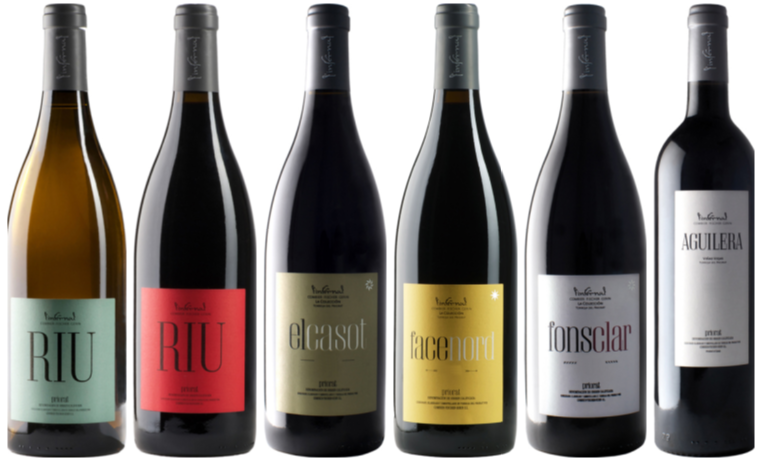 Winemaking

In the cellar, aging takes place in French oak demi-muids for two years and for height additional months in bottles. Lucas and Léo have kept the identity of the original production: powerful wines yet with great balance between the structure and the freshness. The wines have lighter body that what can be globally tasted in the appellation. Very digest with a big aging potential. "Buvability" is an important matter at l'Infernal.
Six cuvées are produced by the duo of which three single grape reds, one blend of Syrah, Carignan and Grenache, a white blend of grenache and Macabeo. Finally, there is a special cuvée of old Carignan vines, aged for 18 months in demi muids and released after 8 years of bottle storing.
L'Infernal offers a different interpretation of the Priorat character and found the way to adapt these odd wines to the modern consumption.
Email us at export@salmanazar.fr to get further information regarding cuvées' availability and distribution opportunity.