Vignoble Jean-Luc Jamet
Jean-Luc, Evelyne & Benoît Jamet
Jean-Luc Jamet started working in the Côte-Rôtie vineyard with his father in the 70's and started planting vines in 1985 with his brother around Ampuis on some of the best parcels. For decades he learnt how to take out the best of the Côte-Rôtie terroir and produce the finest wines.
In 2012, Jean-Luc quitted and split the vines with his brother in order to follow his own convictions. He started from scratch a new production in his new winery just next to his house, in Ampuis. He also thought in his son's future, Benoît who won't last in joining him after an experience in Australia. The first cuvées of Vignoble Jean-Luc Jamet came out in 2013, in quite precarious material conditions.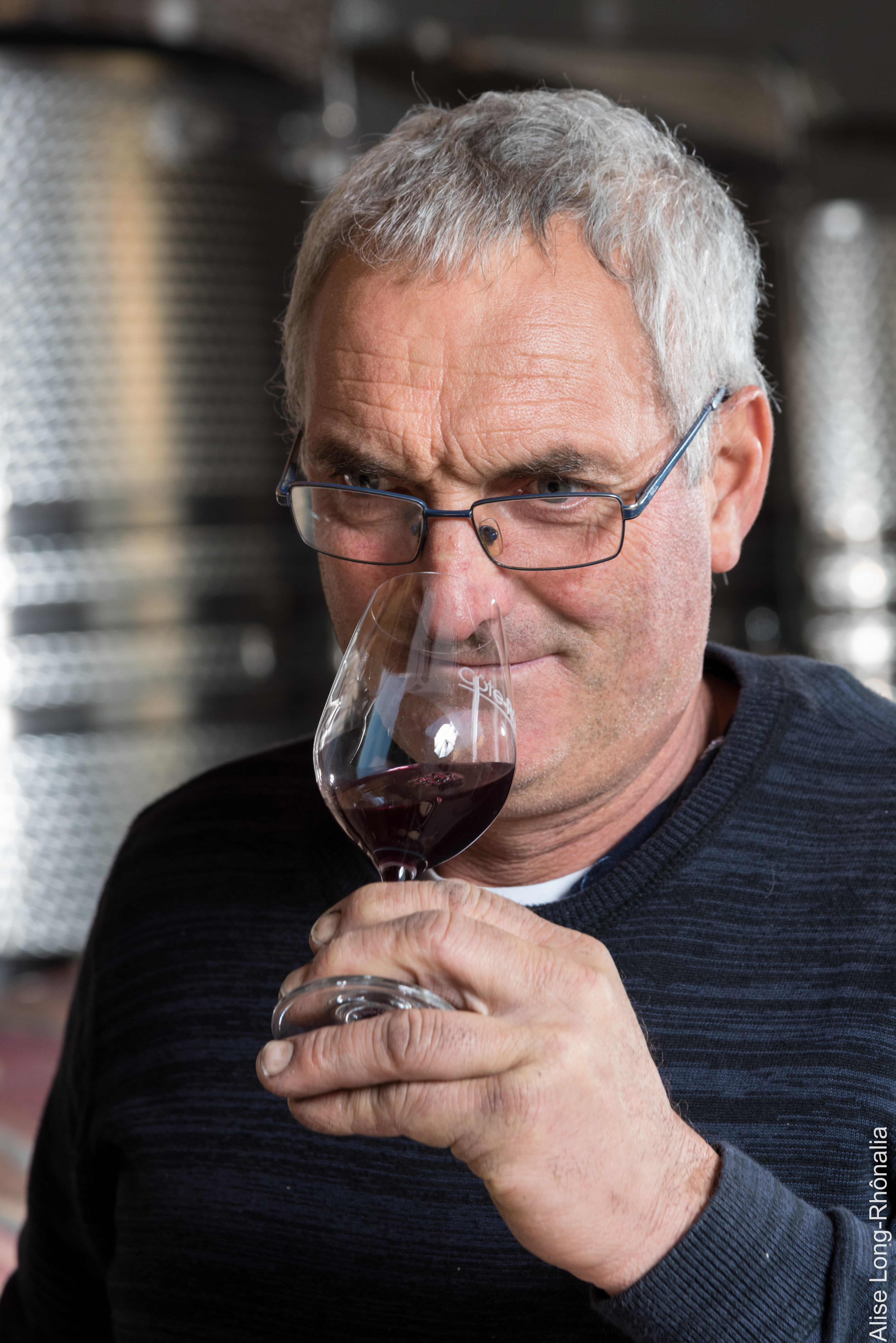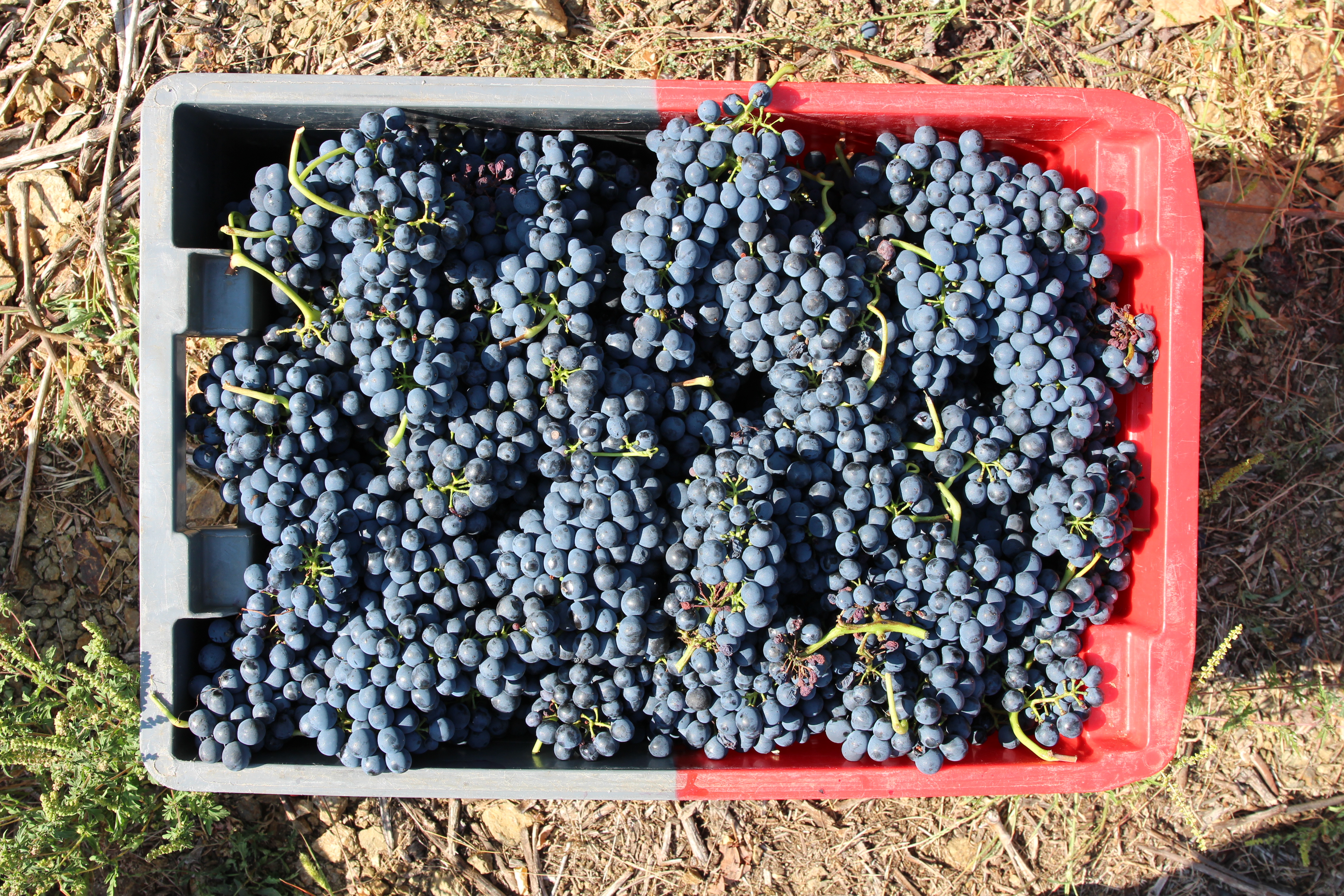 Viticulture
Jean-Luc is now cultivating around 8 hectares of vines of which 4,5 are within the Côte-Rôtie appellation. His parcels are located on famous hillsides such as Lancement, La Landonne, Chavaroche, Les Moutonnes. In the vineyard, he limits the yields under 40hl/ha in order to maintain the quantity and quality of its production from one year to the next, avoiding any stress of the vine.  The harvest is entirely made by hands using small boxes. He harvests among the latest in the area, but this allows him to obtain the best fruity flavors and aromas. Apart from the harvest period Jean-Luc and wife Evelyne work with the help of one full time helper.
Production
A unique cuvée of Côte-Rôtie, "Terrasses", proceeds from twelve different plots, as Jean-Luc considers it is the best way to obtain the most balanced and complex wines. Also, each parcel is harvested according to the level of maturity of its grapes. They are blended step by step all along the process of wine making. One third of the vintage is processed in whole crop to make the wine fresher, more complex and not only focused on fruitiness. The aging takes place in French oak barrels of different format and different ages, for 20 months.
Apart from Côte-Rôtie, M. Jamet produces red IGP Collines rhodaniennes en Côtes-du-Rhône, both exclusively made of Syrah. In white, Jean-Luc grows Marsanne, Roussanne and Viognier that he blends in the Côtes-du-Rhône named Couzou.
Both red and white are fresh wines, juicy and concentrated, with deep aromas. They are enjoyable on the youth (Jean-Luc takes it to heart) yet built to reveal their potential with some years of aging.
CURRENTLY AVAILABLE
Terrasses 2017, Côte-Rôtie 100% Syrah
L'Enclave 2018, Côtes-du-Rhône 100% Syrah
Couzou 2018, Côtes-du-Rhône white 60% Marsanne, 20% Roussanne, 20% Viognier
Valine 2018, IGP Collines Rhodaniennes 100% Syrah
Schistes 2018, IGP Collines Rhodaniennes 100% Pinot Noir
Email us at export@salmanazar.fr to get further information regarding cuvées' availability and distribution opportunity.