Domaine de l'Iserand
Jean-François Malsert
Grandson of a grape producer, Jean-François, aka Jeff officially launched his winery Domaine de l'Iserand in 2017 on the plateau of Séchéras, close to Tournon-sur-Rhône. Since 2011, in addition to the wine bar he used to run in Tournon's town centre, he bought and took over some fallow plots that he cleared and planted with Syrah, Roussanne, Marsanne, Grenache, Gamay and also Chasselas and Dureza.
He currently works on 4 hectares of vines mainly situated on the steep slopes of Sécheras and Ozon hillsides, quite in the centre of Saint-Joseph appellation's area. Jeff produces both red and white Saint-Joseph, and completes his range with some Vin de France and IGPs.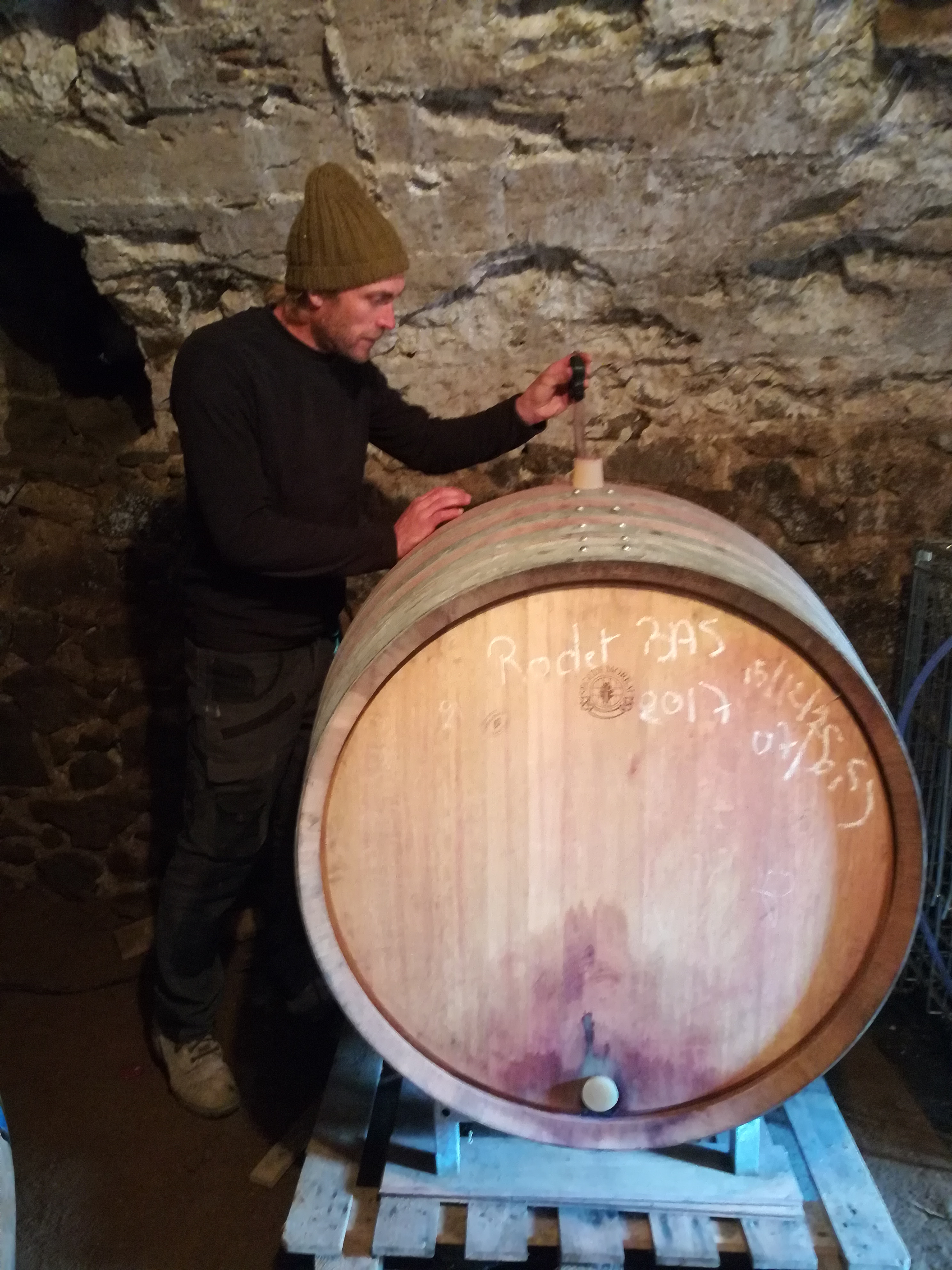 Viticulture
Steep slope vines are goblet trained and supported by échalas (wooden pikes) while the IGPs and Vin de France, planted on plateau are Guyot trained, on wires. Yields are maintained very low, around 25hl/ha as the vines are still quite young, and Jeff does not want to create any stress. Yet he aims to reach soon 30hl/ha on the Saint-Joseph and 40 on the VDF.
Hillside vines are entirely manually cared thanks to a mule (following the example of his grandfather), a winch and a mattock. Jeff prepares and applies some biodynamic mixtures that make sense for the need of his vines. Grapes are handpicked. The purpose of these special cares is to obtain the healthiest grape and minimize the need of intervention in the cellar.
The soils are mainly made of granite, which at least forms a base and is partly covered by gneiss, very filtrating with some silty and sandy layers. One plot is dominated by clay and loess.
Jeff's crop is completed by the grapes he buys from friends and neighbours with good terroir and practices.
Vinification
In the cellar Jeff uses various containers to vinify and age his wines : steel tanks, concrete diamond-shaped tanks, amphorae of 2, 8 and 20hl as well as barrels of different capacities. The vinifications are lead in the most natural way, with the indigenous yeasts of the grapes.
During the maceration of the reds, he does a daily pumping-over for three days then punches the cap every day until pressing. Aging takes place in amphora, barrel or tanks, Jeff likes to combine different materials to obtain a satisfying complexity. No sulphure is added as to prevent any risk, it is used if needed, or not at all.
On the whites, Jeff does a light skin maceration on some of his IGPs and a direct pressing on the very confidential Saint-Joseph cuvée. As for the reds, during maceration and fermentation he likes to create contact between the wines and the air : over protecting them wouldn't help in the rest of the process, he asserts. No sulphure is added unless necessary.
Jeff observes and gives support and liberty both to his vines and wines. A very personal approach for personal wines.
CURRENTLY AVAILABLE
Lou Taïssou 2018, Saint-Joseph (red)
100% syrah (domaine & négoce), 60% whole cluster, aging in demi-muids and fibre egg.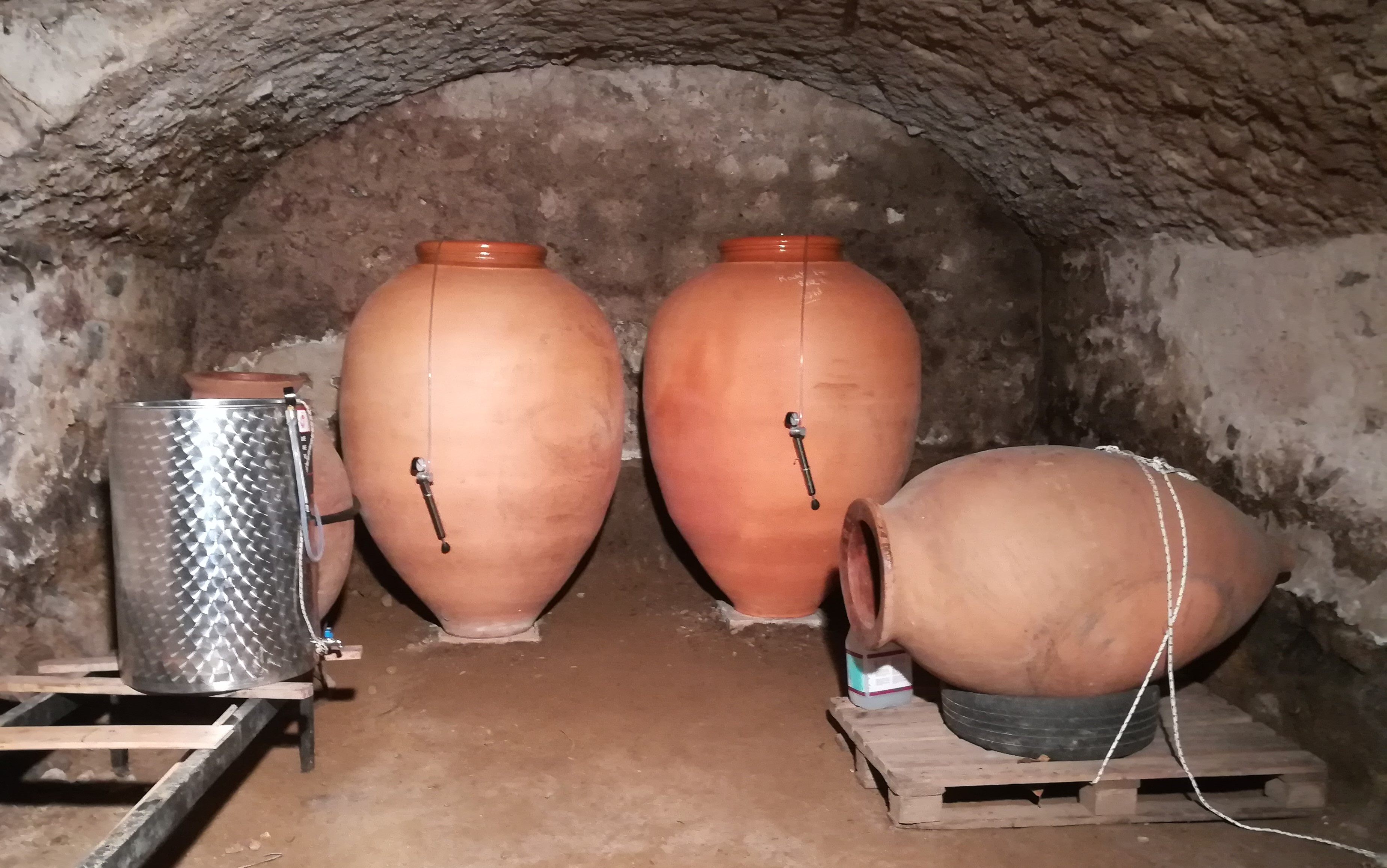 Email us at export@salmanazar.fr to get further information regarding cuvées' availability and distribution opportunity.