Maison Bonnard
Frédéric, Roland, Romain, Jean-Christophe Bonnard
Maison Bonnard is a peaceful green bower created 30 years ago by brothers Frédéric and Rolland Bonnard, in Crept, very close to the beautiful Montagnieu hillside. Crept is located in Bugey region right between Lyon and Annecy. Bugey vineyard is 600ha big, and the family Bonnard produces under this appellation. The parents were cultivating 1ha of vine, doing polyculture farming. Today, the estate has 16ha in production. The domaine is surrounded by woods and fields that the family rents to horse owners in order to maintain the most diversified and healthy environment for their vines.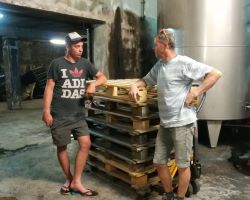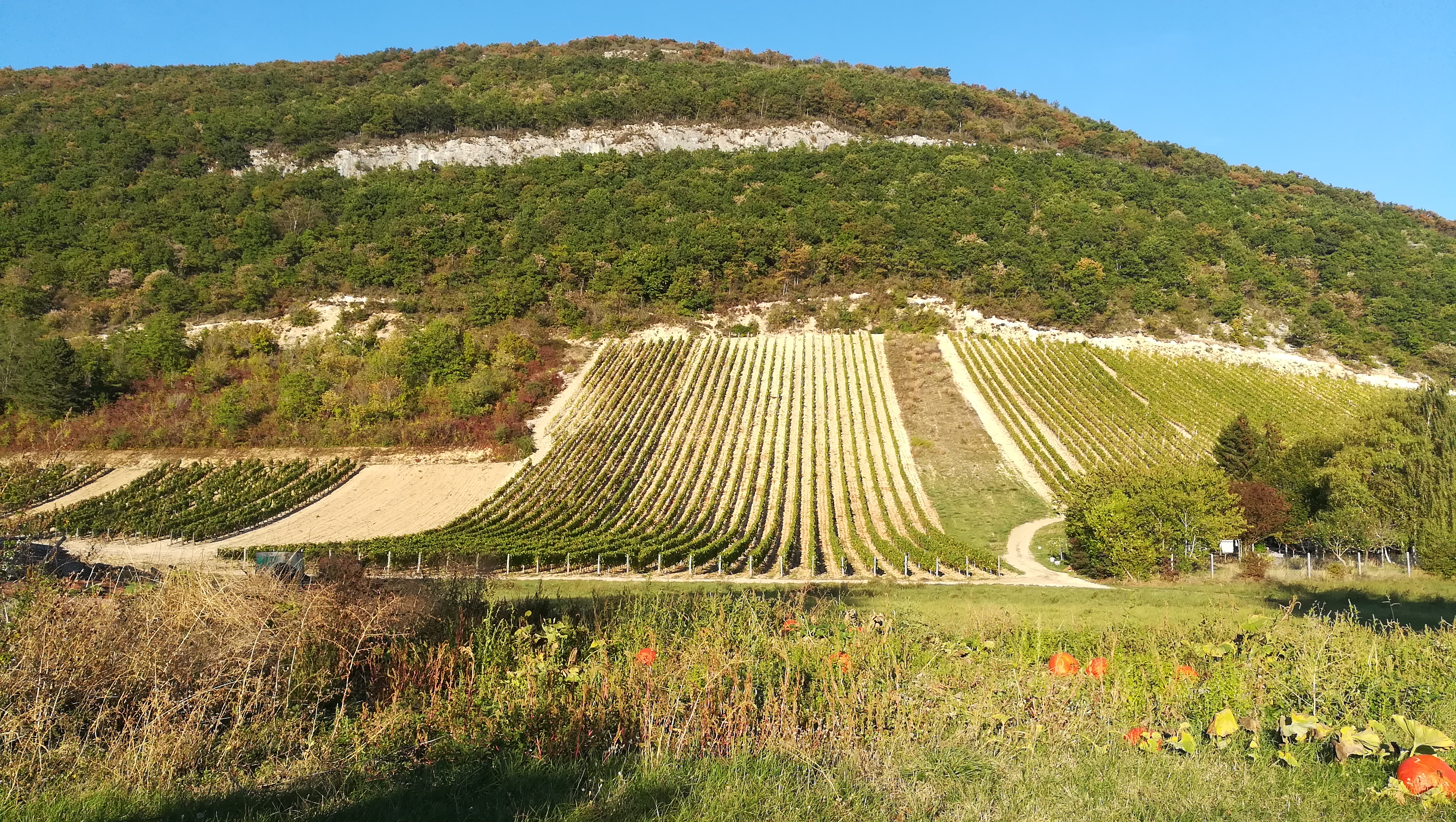 Family team
Romain, the son of Frédéric joined the domaine two years ago after formations of viticulture, oenology and business management completed by foreign experiences of viticulture and winemaking. He is in charge of the commercial part with his father. Rolland and his son Jean-Christophe are mainly in charge of the vinyard maintenance. Everyone focuses on his task but they continuously provide support to each other, and gather for the vinifications. They also tak care of the domaine's life by receiving many private cutomers in their tasting room : direct off-trade sales is significative (despite the remote location of the domaine!). For viticulture and vinification needs, the team is periodically supported by helpers.
Viticulture and winemaking
Ten hectares are in Crept, right behind the cellar, on limestone scree slopes. The rest is divided on the rest of the appellation, in a tight area, with a part on the famous Montagnieu hillside. The limestone scree covers most of the vineyard, but we can also find rolled pebbles and blue and red marls especially in Montagnieu. These soils were stabilised by being covered of some limestone scree. Slopes declivity is in between 40% and 70%.
There is quite a diversity of varieties grown at Maison Bonnard: in white Chardonnay and Altesse (Roussette), in red Mondeuse, Pinot Noir, and Gamay. The sparkling wine "Montagnieu" is the emblematic cuvée, it represents nearly half of the total production. It is an assemblage vinified according to the Champagne method. The domaine is being certified organic and follow the biodynamic practices. The decoctions are prepared with plants handpicked in the surrounding nature. Fermentations are processed with indigenous yeasts and no input is being used in the cellar, except a little bit of sulphurs. Cellar's structure was smartly thought to use gravity from the reception of the grape to the tanks. The cellar is equipped with demi muids and few barrels.
CURRENTLY AVAILABLE

"Les Bonnes" 2017
Chardonnay – 8 months in old demi muids – pebbles terroir
"Roussette de Montagnieu" 2017
Altesse – grey and blue marls – Montagnieu hillside
"Montagnieu" 2016
Chardonnay & pinot noir – sparkling – Montagnieu hillside
"Mondeuse de Montagnieu" 2017
15% whole bunch – 10 months old barrels – clay & limestone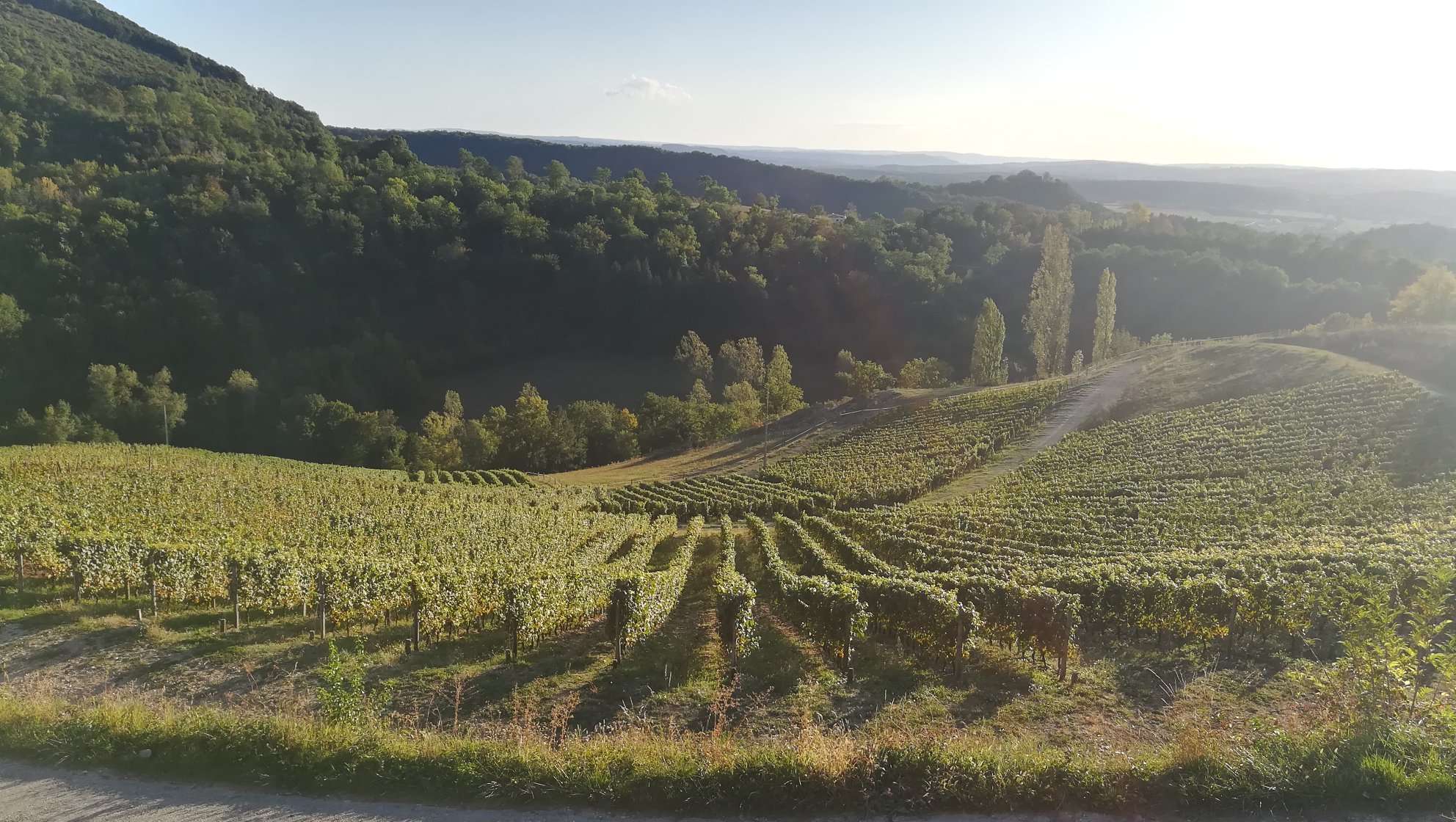 Email us at export@salmanazar.fr to get further information regarding cuvées' availability and distribution opportunity.